BEACON, NY, August 15, 2023 – Beacon Digital Marketing, a leading digital marketing firm based in Beacon, NY, is proud to announce its ranking at No. 2,700 in the prestigious Inc. 5000 list of America's fastest-growing private companies for the second consecutive year. The company's ranking also places it at No. 195 in New York State, No. 6 in the Poughkeepsie Region, and No. 235 in the Marketing & Advertising Industry.
| | | |
| --- | --- | --- |
| Category | 2022 | 2023 |
| Overall Rank | 3,261 (5,000) | 2,700 (5,000) |
| New York State | 213 (315) | 195 (320) |
| Poughkeepsie Region | 3 (4) | 6 (7) |
| Marketing & Advertising | 297 (497) | 235 (485) |
Founded in 2016, and with a specific focus on growing B2B companies in cyber security and fintech, Beacon Digital Marketing reported a top-line revenue in 2022 of nearly $6 million, showcasing a significant growth trajectory that has placed them in an elite group of businesses that have demonstrated remarkable growth and innovation.
Whitney Mitchell, CEO of Beacon Digital Marketing, expressed her gratitude and excitement, stating, "Being recognized by Inc. 5000 for the second year in a row is a testament to our team's relentless dedication, creativity, and pursuit of excellence. This achievement puts us in rarefied company, and we are honored to be listed among some of the most innovative and impactful companies in our region. Our growth reflects not just our success but our commitment to our clients and the community of Beacon."
Megan Dunne, VP of Services, added, "This recognition validates our commitment to delivering top-notch services that drive real results for our clients. It's a reflection of our team's hard work, innovation, and passion for what we do."
Loni Jacobsen, VP of Accounts, also commented, "Our growth is a testament to the strong relationships we've built with our clients. We're not just a service provider; we're a partner in their success, and this honor underscores our dedication to their goals." As a company that focuses on the growth of clients, Beacon is also pleased that several clients also ranked among 2023's Inc. 5000 list, including ISOS Technology and ZP Group.
The Inc. 5000 class of 2023 represents companies that have driven rapid revenue growth while navigating inflationary pressure, the rising costs of capital, and seemingly intractable hiring challenges. Among this year's top 500 companies, the average median three-year revenue growth rate ticked up to an astonishing 2,238 percent. In all, this year's Inc. 5000 companies have added 1,187,266 jobs to the economy over the past three years.
"Running a business has only gotten harder since the end of the pandemic," says Inc. Editor-in-Chief Scott Omelianuk. "To make the Inc. 5000—with the fast growth that requires—is truly an accomplishment. Inc. is thrilled to honor the companies that are building our future."
For complete results of the Inc. 5000, including company profiles and an interactive database that can be sorted by industry, location, and other criteria, go to www.inc.com/inc5000. The top 500 companies are featured in the September issue of Inc. magazine, available on newsstands beginning Tuesday, August 23.
The Inc. 5000 list represents a unique look at the most successful companies within the economy's most dynamic segment—its independent businesses. The recognition highlights Beacon Digital Marketing's commitment to innovation, client success, and community engagement.
About Beacon Digital Marketing
Companies shaping the future of business rely on Beacon Digital to build the marketing foundation they need to grow. Beacon Digital is the agency for trailblazers in fintech, cyber security, regtech, and B2B SaaS. Drawing on decades of collective experience working with top global brands across a variety of industries, we deliver measurable results through integrated digital campaigns; website design and development; multimedia content production, marketing automation and CRM optimizations, and creative branding. We're more than a marketing agency; we're an extension of your team. We operate from home-offices across the U.S., and on occasion, our New York headquarters in the scenic Hudson Valley.
CONTACT:
Whitney Mitchell
CEO & Founder, Beacon Digital Marketing
whitney@beacondigitalmarketing.com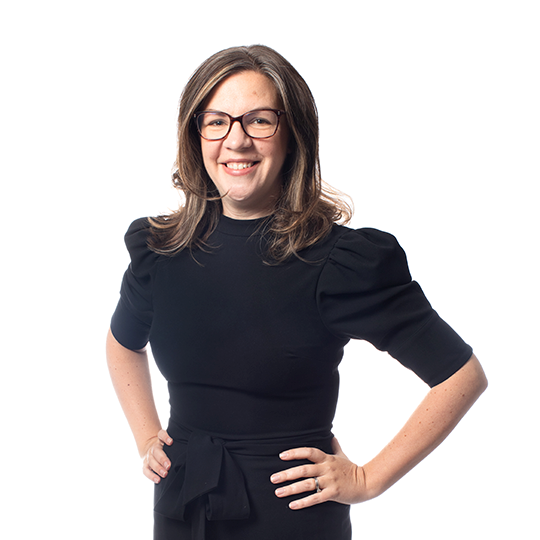 Whitney Mitchell
Whitney is a natural leader with a knack for creating something out of nothing. She's helped dozens of brands gain greater recognition for their causes and products in the digital world. Whitney's experience doing literally every job Beacon offers, from graphic designer to operations to web developer means she's not afraid to roll up her sleeves and dig in when it comes to helping Beacon's clients build the future of business.