Content strategy is the foundation for achieving your company's overall marketing goals. It serves as the master plan for how to use content effectively and with intentionality.
Without it, you risk sending the wrong message to the wrong people, losing sight of your marketing goals, and losing out on your investment.
For the past 10 years, I've worked as a content strategist and been responsible for hiring them. The most important qualities to look for in a content strategist are strong writing and editing skills, and understanding of how to craft content for search, and someone who knows your target audience's industry, inside and out.
If you are looking for a content strategist in a highly technical field like SaaS, Cybersecurity, and Fintech, the following qualities are essential for this role.
1. The Perfect Content Strategist Knows How to Get Results
A content strategist needs to not only be able to create content, but to strategically map it out to get results. A strong content strategist will ensure that your content is aligned with business goals, whether building brand awareness, establishing thought leadership, increasing audience trust, or supporting the buyer journey. I look for someone who has proven experience looking at the big content picture — someone who is captivated by both words and data. They should be just as interested in producing a well-written article as measuring its performance.


2. The Perfect Content Strategist Invests in Knowing an Industry Inside and Out
On the strategy side, content strategists should invest in becoming experts in the industry they are working within and the audiences they are speaking to. They will need to develop content plans with blogs, ebooks, white papers, and more that educate and entice prospects further down the funnel. Content strategists must be adept at translating their vision into content briefs that allow writers to execute their work.
One of the biggest struggles with content is when writers or strategists don't fully understand an industry or the target audience they are speaking to. A huge part of the content strategy process is scheduling time to learn and listen, talk to subject matter experts, and to read industry publications. These professionals need to know and be able to use the lingo that the target audience is using. Your audience can tell when content has been developed by someone outside of the industry. When hiring, make sure your candidates are willing to learn the industry inside and out and that you are willing to build in time for them to learn it.


3. The Perfect Content Strategist Understands Content & SEO Alchemy
Let's be honest — a lot of content is pumped out just for the sake of boosting SEO scores but doesn't actually move companies closer to their business goals. A mediocre blog on something numerous others have already written about isn't going to cut it. In 2022, content strategy is about bringing a new opinion, new research, or new solution to a problem and writing about that topic in-depth. Visuals are becoming an important part of effective content that keeps readers engaged and scrolling. A content strategist needs to be able to identify these topics and trends and marry them with SEO and search best practices.
Finding a good content strategist can be time-consuming and challenging. Even when you don't find that '"perfect" candidate who checks all the boxes, you can develop their talent by investing in training so they can gain knowledge about your industry and enhance their SEO abilities. If hiring an in-house content strategist sounds daunting, consider using an agency as a bridge to support your content strategy as you find and train the perfect candidate.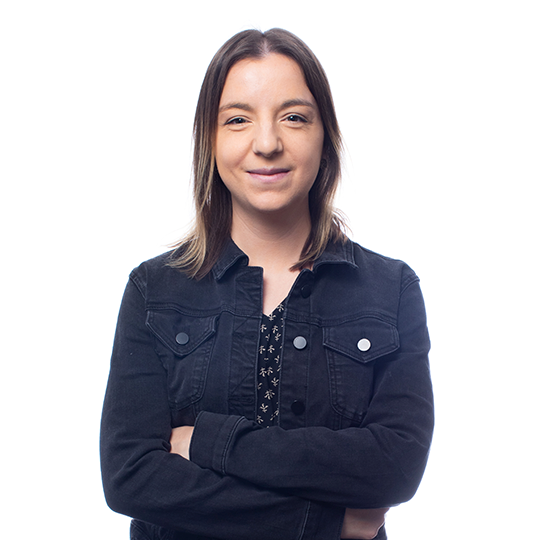 Nicole Spewak
Nicole is Content Director at Beacon Digital Marketing, where she leads a team of writers, editors, and strategists in creating effective content strategies backed up by compelling content that gets results. She specializes in creating content for the fintech, cybersecurity, and risk and compliance industries.