The transition to remote work has been stressful for many. Whether you're a parent trying to balance work and childcare or you're struggling with the technology learning curve, we're all trying to find our most productive work-from-home situation — especially with nobody around to tell you to pick up the pace and put on some pants.
Thankfully, at Beacon Digital we have staff members who work remotely from all over the world who were able to help us newbies out with tips and advice. Last month, many of them took to Instagram Stories to share their day in a life while working from home. For those of you who missed it, don't worry — everything is saved to our Instagram highlight.
We also decided to compile a list of their six top tips to help you make the most out of your workday as we all await an end to the social distancing brought on by the COVID-19 pandemic.
For a behind-the-scenes look at Beacon Digital Marketing, follow us on Instagram.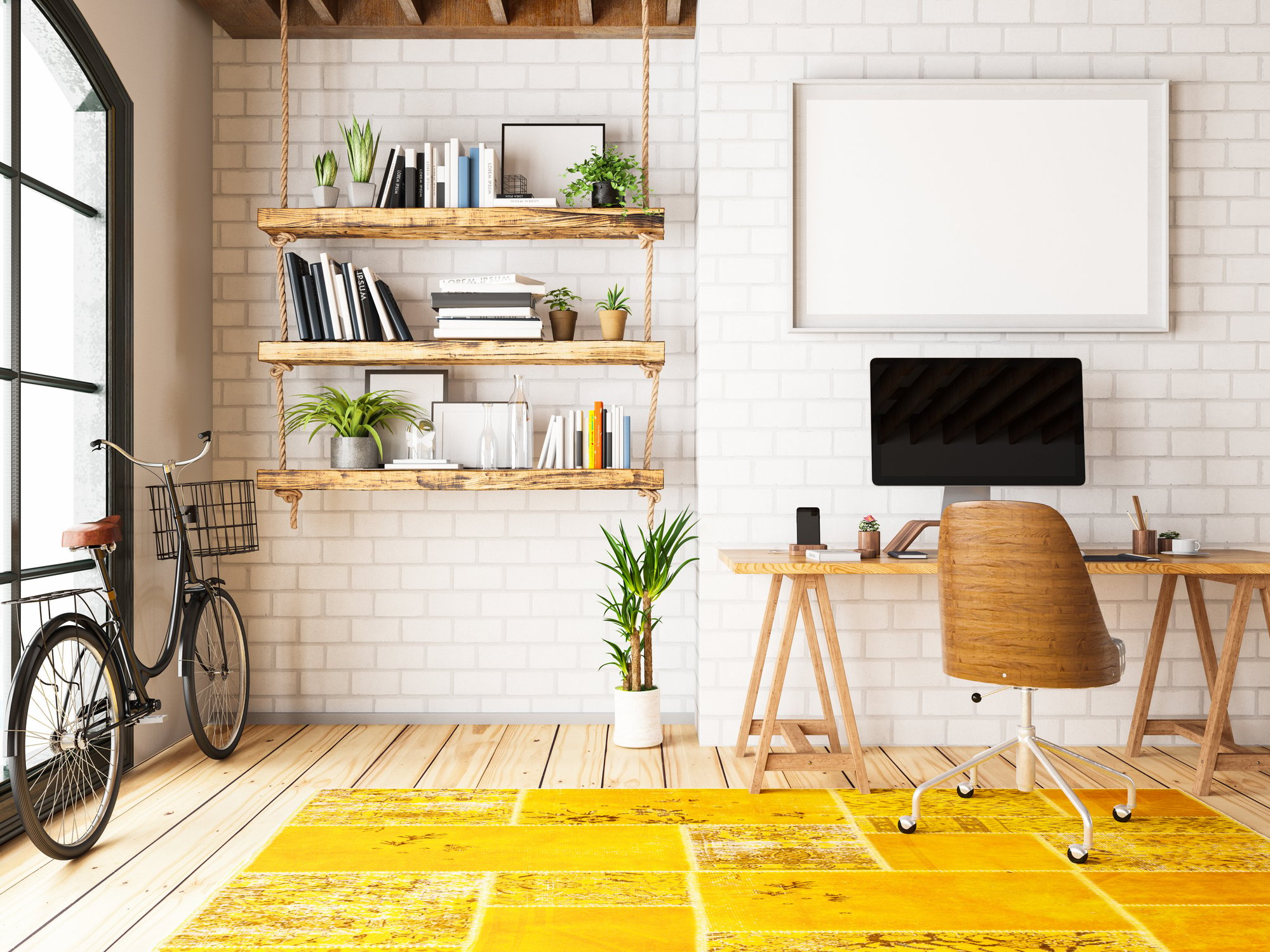 1. Choose a Dedicated Workspace
It may be tempting to press snooze a few times in the morning, grab your laptop, and start responding to Slack messages from the comfort of your bed, but trust us, it will only cause you to be sluggish and inefficient. That's why choosing a dedicated workspace is crucial.
If you don't have a spare room to use as an office, try and find a practical and distraction-free place in your house or apartment. If possible, this place should be separate from where you spend your leisure time — like the bedroom or couch.
While having a dedicated workspace will help you focus on your tasks throughout the day, it's also important to, on occasion, change up your scenery. As our Creative Director Megan Dunne put it from her dining room: "I think it's nice to change up your scenery. I always found that helped to get the creative juices flowing a little bit. Since we can't actually get out of the house to go somewhere else, this is my attempt to change it up in the house." When working from HQ, you have more options. Maybe you take a meeting from your favorite coffee shop down the block or move from your desk to a conference room to get the creative juices flowing.
2. Plan Out Your Day
For those of you who are entirely new to telecommuting, you might be struggling to find a structure to your day. That's why it is essential to create a schedule ahead of time.
At the start of each week, Beacon teams meet to discuss our upcoming tasks. We touch base on any questions and make sure we have all the assets we need to begin our work. Of course, there are last-minute assignments with quick turnarounds that find their way to our plate, so we're always prepared to roll with the punches, too.
Having designated hours for work also means logging off at a certain time. In an office setting, your coworkers will shuffle their papers and pack up their bags — a clear indication that the workday is done. When you're home, it's easy to lose track of time and overwork yourself. Our copywriter Samantha Spoto recommends setting an alarm to stay on schedule and help initiate your work/life balance.
3. Stay Connected with Your Teams
Staying connected with your coworkers is essential, especially when you aren't in their physical presence. Using instant messaging and videoconferencing tools like Slack and Zoom is a great way to connect on tasks, ask questions, and see how your work is contributing to the bigger picture.
Connecting with your coworkers shouldn't solely be reserved for serious matters. To make up for lost time and chit chat at the water cooler, plan some virtual get-togethers. At Beacon, we've already had a Hump Day Happy Hour and virtual game night. Plus, we're constantly adding to our fun Slack channels — we have one for our pets, podcasts, and book clubs.
4. Cut Out the Distracting Stuff
When you're on your personal computer, it's easy to get lost in the land of distractions. From scrolling your social media timelines to checking your email to adding those Steve Madden sandals into your cart — the internet is a blessing and a curse for those of us working from home.
To save yourself from the diversions, work in a new window, log out of your accounts, turn your notifications off, and put on those noise-canceling headphones. This will help curb the temptation of checking Facebook every few minutes.
That also means if you live with roommates, parents, siblings, or spouses, warning them when they need to take a metaphorical hike (remember to stay home to flatten the curve).
Did we mention noise-canceling headphones? They're a lifesaver.
5. Dress to Impress
We know how tempting it is to wake up and work in your pajamas. I'd be lying if I said I wasn't writing this in my polka-dot onesie. But dressing like you would on any given day in the office helps you get in the mindset that it's time for business.
For us, we want to look presentable on our client calls. As close as we are with them, they probably don't care to see us with day-three hair and our dad's oversized Harley Davidson t-shirt (sorry if you've been looking for that, dad). You don't need to suit up every day, but put on an outfit that makes you feel good.
6. Take (Plural) Breaks
Like we mentioned, it's easy to lose track of time when you're working from home. That noise you keep hearing? It's not a calendar invite or Slack notification, it's your stomach growling.
Step away from the screen to stretch your eyes and legs and eat some lunch. Whether you walk outside for some fresh air, grab another cup of coffee, or sing a silly song to your cat, make sure you unplug throughout the day for a few minutes at a time. You'll return to your desk feeling refreshed and, hopefully, full.
These are just a few recommendations that can help while working from home. We'd love to hear how you're handling the transition during COVID-19. Give us a follow on social and share your thoughts!
Samantha Spoto
Samantha brings a broad range of experience writing for small businesses, nonprofits, news outlets, and radio programs to the Beacon Digital content team. Prior to joining Beacon, Samantha worked as a marketing associate for a Hudson Valley-based designer lighting company, writing content for their blog, social channels, and print and digital advertisements. Over the last several years Samantha has been a contributing writer and editor for creative magazines and radio programs. Samantha earned her BA in Sociology and English (Creative Writing) from SUNY New Paltz. She also studied at Salt Institute for Documentary Studies, where she developed skills in audio storytelling.