Inbound marketing is the way to go to draw in customers and keep current fans coming back for more. There are lots of excellent examples out there of companies who are doing inbound right.
So whether you need a bit of inspiration before launching your next campaign or are looking to expand into a new channel, these inbound marketing examples from B2B and B2C companies are an excellent place to start.
What Makes an
Inbound Marketing Strategy
So Successful?
Inbound is all about publishing helpful and interesting content your audience wants to consume. It's never intrusive, always on-target and aimed at building trust between a brand and its potential customers and maintaining the trust of loyal fans.
The cardinal rule of a successful inbound marketing strategy is to be helpful. Brands should add value, not make demands. Inbound marketing methodology uses a four part framework to accomplish this goal:
Attract, Convert, Close and Delight.
Companies keep their leads coming back for more and turn them into customers by developing targeted content that draws people in and that's delivered via the best platform for the audience.
Since content is so crucial to inbound marketing, finding creative and varied ways to reach leads where they are is the key to success. From video, to social media, to blogging and email, today's brands have so many options for creating compelling inbound marketing campaigns that it can be hard to know where to start.
For a jolt of inspiration to kickstart your own campaign, check out how these brands are making a major splash with their inbound marketing.
Inspiring
Inbound Marketing Examples
Whether you want to rethink your blog design, video marketing, or anything in between, exploring examples from top companies is a sure way to expand your thinking.
Let's take a look at Chobani. How much can you really do to market yogurt? It seems like you might run out of content pretty quickly. Chobani, however, knows their audience and uses Instagram to share bright and colorful photos of their product in its many snacking forms. Chobani's followers are engaged by vivid photography and new and exciting ways to transform their yogurt into a variety of appealing snacks. Greek yogurt never looked so good.
As far as content, brands know that video is rapidly becoming one of the most consumed media sources. We spend a billion hours on YouTube each day, and 100 million hours on Facebook video.
The marketers over at Purina got the memo, and are creating videos people immediately want to share. Who can argue with puppies? But it takes much more than just a cute video to create inbound success. Purina tells a heartwarming story of the the first day of bonding between a man and his new puppy. It's a video that draws viewers in, develops positive associations with Purina and drives interaction by linking to Purina's multimedia microsite.
Are the ideas flowing yet? Keep them coming by taking a look at more examples of truly enviable inbound marketing, gathered into one helpful visual guide.
Explore the best in social media, blog design, video storytelling, interactive microsites and more out there today. We hope the examples in this ebook will spark your own inventive inbound marketing strategy — who knows, your brand may be on this list one day!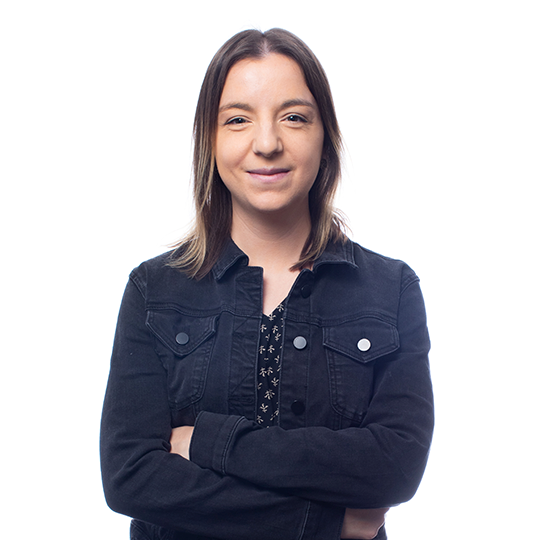 Nicole Spewak
Nicole is Content Director at Beacon Digital Marketing, where she leads a team of writers, editors, and strategists in creating effective content strategies backed up by compelling content that gets results. She specializes in creating content for the fintech, cybersecurity, and risk and compliance industries.