What are the advantages of using HubSpot over WordPress? It's a question we hear a lot, especially from businesses looking to boost their inbound marketing and streamline their site build and maintenance.
But which CMS gives you more for your money? Which interfaces are user-friendly and easy to understand? Do you need to apply add-ons and plugins or can you integrate it with other software? When comparing the two platforms, we looked at three important factors: ease of use, personalization, and security.
In recent years, HubSpot has made continuous improvements to their CMS, and we've migrated many of our customers from their WordPress sites to this integrated platform. But why is it so popular and how does it differ from WordPress? Let's dive in.
HubSpot vs WordPress: The Gloves Are Off
Ease of Use
WordPress was long considered the easiest way to build and maintain a website. But it does require a certain amount of development work to get all the features you need to turn your site into a lead generating machine. Even with the many themes and plugins available, you'll still need someone to take the lead and implement them. Having someone who can update and amend your site as your business and strategy evolves can be costly. WordPress has a number of options for creating drag and drop experiences for editors, like Elementor, WP Bakery, and Divi Builder, but in our experience these tools tend to create issues with site speed and consistent management of your code over time. Newer frameworks like Gutenberg offer potential for easier content management in the future.
The HubSpot CMS has a drag and drop builder and out-of-the-box templates that anyone can use. You don't need any coding experience to make changes to your content. A lot of web designers out there will tell you that WordPress is easy to use, but when it comes to your in-house marketing team, HubSpot comes out on top because it makes it easier to complete essential tasks for marketing like running A/B tests, dynamically changing content based on the visitor's attributes, and more.
Are your visitors loving a certain type of content? Or a particular topic cluster? Simplifying the process of amending your site content means you can react faster to trends in visitor behavior and accelerate performance by giving them the most valued content — the content that drives conversions.
Personalization
While WordPress was first built as a blogging tool, HubSpot was built as a conversion tool. A tool with inbound lead generation at its heart. If you've stumbled across this blog, then you've probably already encountered inbound marketing and the power of personalized content.
Tailoring your website to your customers is usually only available from expensive, high-end CMS tools. But HubSpot's CMS is not only inexpensive (you only pay for hosting costs) but it also enables customized content. HubSpot's Smart Content tool allows you to personalize what your visitors see based on:
Contact list membership
Device type
Lifecycle stage
Location
Preferred language
Referral source
Please note: Country, device type, referral source, and preferred language can be chosen for contacts and customers as well as anonymous visitors (HubSpot).
This type of personalization is driving more success for marketers because today's buyer expects tailored experiences. Nobody wants to wade through content that doesn't give them value or speak to their very specific problems and desires. They want to find quick solutions from sources they can trust. HubSpot makes it easy to achieve the kind of personalization that increases engagement and sales by serving up highly-relevant content and aids buying decisions.
To achieve this with WordPress, you'll need a whole host of customizations, add-ons, and integrations. Not to mention the skills to manage it all.
Security
If you're using a free CMS like WordPress, chances are you are also using dozens of third party plugins. These plugins can cause vulnerabilities on your website if they aren't kept up to date. In fact, the WordPress File Manager plugin has recently been utilized in hundreds of thousands of attacks.
Because tools like WordPress are ubiquitous, they're more frequently targeted by hackers. Even if you're using SSL/TLS 2.0 or later, your site can still be at risk. Another factor is the open source nature of WordPress code. While it can be useful if you have developers on your team to use a CMS with a common language, it does mean you need someone who knows how to check for bugs and broken code. With HubSpot, that's all taken care of for you, no need for expensive security work and no nasty surprises.
We've helped many clients migrate into a more secure website environment with HubSpot CMS, which includes the latest security certificates and regular vulnerability scans as part of the hosting package.
Integration
Managing your email campaigns, prospects, customer data, and social media posts can be difficult to juggle. Add your website content, blogs, and landing pages into the mix and you have a huge task that requires multiple systems, people, and processes. While WordPress also excels at offering a wide variety of integrations, trying to keep everything in sync and updated can be a real headache. With HubSpot, all of these sales-critical elements are in one easy-to-use system.
Our clients tell us they are keeping their website more current with HubSpot because it's so much easier to find content — and use it effectively — when it's all in one place. Using a CMS that integrates seamlessly with marketing automation frees up your marketing team to focus on more strategic and creative work.
Interested to see how we've helped brands launch websites on HubSpot? Check out one of our case studies.
You can find out more about the HubSpot CMS tool for website management here. Get the CMS with less pain and more gain for your business, try a free 14 day trial with HubSpot today!
Are you considering a change to your website design? Let us know if you'd like to chat about whether HubSpot is right for you.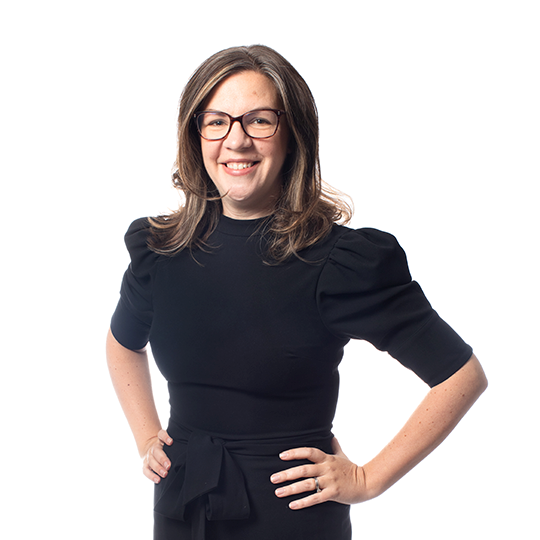 Whitney Mitchell
Whitney is a natural leader with a knack for creating something out of nothing. She's helped dozens of brands gain greater recognition for their causes and products in the digital world. Whitney's experience doing literally every job Beacon offers, from graphic designer to operations to web developer means she's not afraid to roll up her sleeves and dig in when it comes to helping Beacon's clients build the future of business.