Beacon, NY | December 13, 2017 -- Beacon Digital Marketing is excited to announce the addition of three new team members, including a new Director of Client Success, Samantha Carmer. Samantha comes from a diverse marketing background specializing in robotics, education and mobile applications. Most recently she was director of digital marketing for a large advertising firm in Boise, Idaho, where she managed the agency's full portfolio of digital clients. She has also served as a marketing manager for PCSEdventures.
Samantha is a true master of all things digital, and has an entrepreneurial side as well. In 2014, she co-founded a social discovery mobile app company that won the distinction of "hottest startup" in Boise, Idaho. Samantha is an alumni of University of Colorado where she received a degree in Advertising and a minor in International Media. She will be based in Los Angeles.
"We are thrilled to have someone of Samantha's caliber leading our client success team," said Beacon Digital CEO and Founder Whitney Parker Mitchell. "Samantha's knowledge of the digital landscape is impressive and her dedication will be an incredible asset to our clients."
We also welcome Patti Devine to the Client Success team and Carolyn Baccaro to our Content Marketing team!
Also joining our Client Success team this month is Patti Devine, a digital advertising "veteran" (if there can be such a thing!), who brings over 10 years of experience in digital publishing and advertising from Time, Inc., Today Media, Elsevier Science, and experience as a marketing adjunct professor at Baruch's School of Management (CUNY), Fordham University, and NYU. Patti will be advising Beacon's clients on digital advertising opportunities and helping them find return on advertising spend as our new Sr. Client Success Consultant based in Beacon, NY.
Our Content Strategy team is also growing, with the well-earned promotion of Megan Moore to Director of Content Strategy and the addition of Carolyn Baccaro as our newest Copywriter. Carolyn joins the Beacon team with experience at several prominent digital agencies in New York, including Big Spaceship, Ketchum, and Wenner Media, where she supported numerous B2B and B2C accounts. Among her past clients, she counts American Express, Gillette, Google, and Organic Valley. Carolyn is based in our Beacon, NY office.
"Carolyn's creativity is boundless, and we're fortunate to have talent like hers included on the Beacon Digital content team," adds Moore. "I am excited to see our content team grow and continue to focus on both quality and results."
Beacon Digital Marketing is hiring for additional roles in 2018, including a full-time senior manager of SEO, a front-end website designer, and spring and summer interns in our Beacon, NY, office. Interested applicants can visit the careers page of our website for more information.
Want to congratulate these awesome people directly? Here's how to reach them:
---
About Beacon Digital Marketing
We help B2B companies generate more leads, gain greater awareness among target audiences, and leverage technology to become more efficient marketing organizations. Drawing on many years of experience working with top global brands across a variety of industries, we work closely with our clients to achieve measurable business results with our online strategies.
Our services span many facets of marketing, including digital marketing strategy consulting; lead generation and lead nurturing campaigns; online advertising strategy and management (SEM/PPC); search engine optimization (SEO); social media strategy, management, contests, and advertising; email marketing; marketing automation and CRM integrations; marketing analytics; and much more.
We are a Certified HubSpot Partner Agency located in Beacon, NY, an hour north of Manhattan, in the scenic Hudson Valley.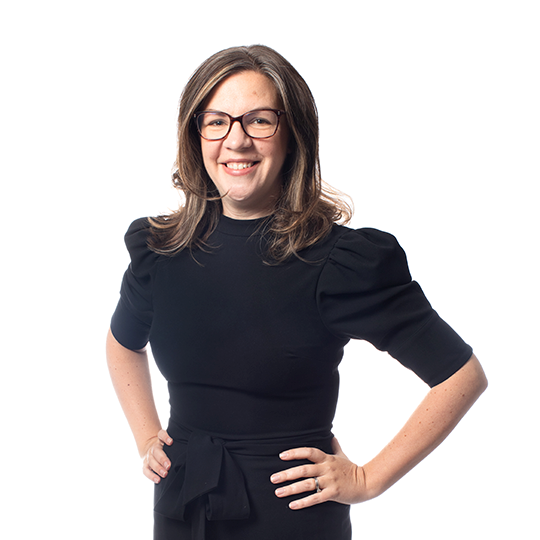 Whitney Mitchell
Whitney is a natural leader with a knack for creating something out of nothing. She's helped dozens of brands gain greater recognition for their causes and products in the digital world. Whitney's experience doing literally every job Beacon offers, from graphic designer to operations to web developer means she's not afraid to roll up her sleeves and dig in when it comes to helping Beacon's clients build the future of business.