Beacon Digital Marketing is excited to announce the addition of two new team members. Swan Lee joins our client success team as a new Client Success Manager. Swan is a veteran account manager, bringing six years of client-facing project management and account executive experience with top creative and ad agencies to the Beacon team. Most recently she managed strategic accounts at the LA-based firm Petrol. Swan is a graduate of California State University-San Bernardino and will be based in Beacon's Los Angeles office.
"We are beyond thrilled to have someone of Swan's caliber joining our client success team," said Beacon Digital CEO and Founder Whitney Parker Mitchell. "Swan's project management skills and experience with high-end, tech-savvy clients will be a valuable asset to our team."
Joining our Service Delivery team this month is John Reinesch, a search optimization expert who regularly publishes tutorials on search strategy and tactics in top search optimization websites like SEMRush and Moz. John also brings his considerable skills in Google Data Studio to Beacon's growing focus on marketing performance reporting.
"It's such an incredible opportunity to have John integrated into our content and web development teams to provide a necessary technical foundation to our projects," said Megan Dunne, Beacon's Director of Content Strategy.
Want to congratulate these awesome people directly? Here's how to reach them:
--
About Beacon Digital Marketing
We help B2B companies generate more leads, gain greater awareness among target audiences, and leverage technology to become more efficient marketing organizations. Drawing on many years of experience working with top global brands across a variety of industries, we work closely with our clients to achieve measurable business results with our online strategies.
Our services span many facets of marketing, including digital marketing strategy consulting; lead generation and lead nurturing campaigns; online advertising strategy and management (SEM/PPC); search engine optimization (SEO); social media strategy, management, contests, and advertising; email marketing; marketing automation and CRM integrations; marketing analytics; and much more.
We are a Certified HubSpot Partner Agency headquartered in Beacon, NY, an hour north of Manhattan in the scenic Hudson Valley, with additional locations in New York, NY and Los Angeles, CA.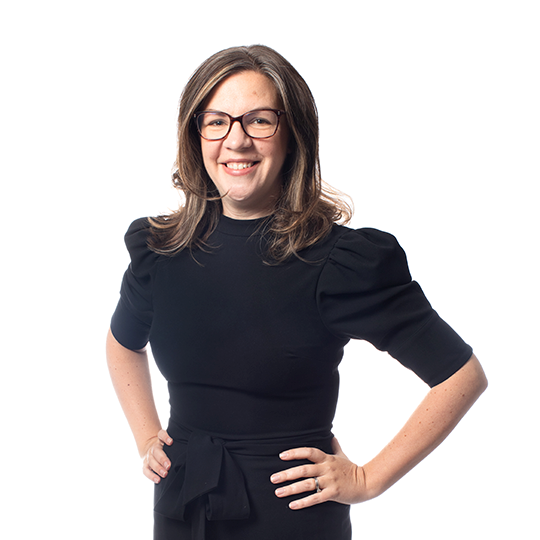 Whitney Mitchell
Whitney is a natural leader with a knack for creating something out of nothing. She's helped dozens of brands gain greater recognition for their causes and products in the digital world. Whitney's experience doing literally every job Beacon offers, from graphic designer to operations to web developer means she's not afraid to roll up her sleeves and dig in when it comes to helping Beacon's clients build the future of business.