As a website visitor, I hate it when I click on a website link and a meaningless "404 Not Found" message appears on my screen. We've all seen them. A 404 page appears when you try to visit a webpage and the content has been removed or doesn't exist. (Geek detour: learn your HTTP status codes.)
But as a website visitor, most 404 pages, no matter how pretty, are entirely unhelpful. Very few businesses go through the effort to create better experiences for customers when they can't find something. Think about it this way: what if customer walked in the door of a department store expecting to see the women's shoe department, but it's now moved upstairs. Would you expect the staff members near the door, who now sell small appliances, to point the customer in the right direction to women's shoes? Or should the employees just shout internal codes at the customer (which they can't understand). Sounds crazy, right?
While 404 errors are common on nearly all enterprise websites, it doesn't have to be a bad thing. In fact, you can turn it into an opportunity to design a 404 page that is helpful -- not just perfunctory.
As a marketer, I've learned to love 404 pages because they give me an opportunity to recapture a lead I'm about to lose -- a chance to put on a friendly face and correct an error quickly and efficiently. In fact, I've even seen 404 pages turn into real business opportunities!
I've compiled a few best practices from my own experience in managing B2B enterprise websites and assembled a few screen shots to display elements that I like below. Please feel free to provide your own examples in the comments!
Tip 1: Make the 404 error message more friendly

What works: The friendly message and tone decrease the frustration a visitor might feel when they encounter a broken link.
Link: https://www.hubspot.com/404
Tip 2: Add a prominent internal search bar to your 404 page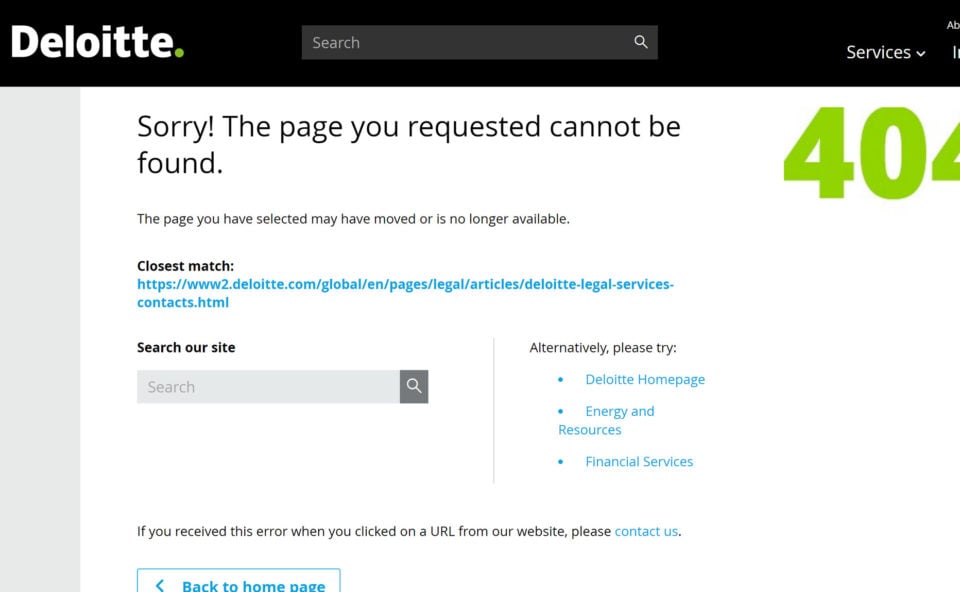 What works: This internal search bar allows a visitor to quickly find if a piece of content has moved since the last time they accessed it, or if a referral site directed them to an old piece of content. Quick win!
Link: http://www2.deloitte.com/404
Tip 3: Offer suggested content on the 404 page

Link: https://www.geico.com/404
Tip 4: Add a form to your 404 page to collect information
What works: A form on the 404 page gives prospective clients an easy way to reach out if they haven't found something they want -- it provides the business a way to over-deliver and win over a frustrated website visitor.
Link: http://www.kroll.com/404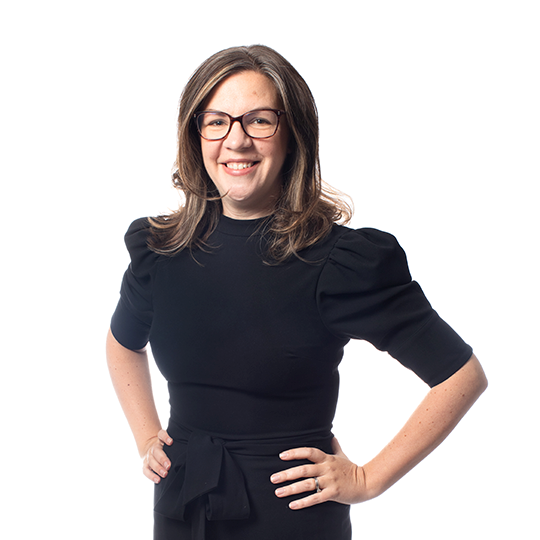 Whitney Mitchell
Whitney is a natural leader with a knack for creating something out of nothing. She's helped dozens of brands gain greater recognition for their causes and products in the digital world. Whitney's experience doing literally every job Beacon offers, from graphic designer to operations to web developer means she's not afraid to roll up her sleeves and dig in when it comes to helping Beacon's clients build the future of business.