One of a CMO's most valuable tools is the relationships cultivated throughout day-to-day work. Whether they be with peers, superiors, or team members, relationships are critical for making your ambitious marketing plan a success. So, how do you cultivate an environment for motivated individuals on your current and incoming team? Or prove to prospective employees that your team is the one with which they should work? We're talking about this, plus:
Attracting the best talent
When to elevate talent from within and when to look outside your existing, small team
Rethinking your hiring budget and getting more bang for your buck
How to broach a sensitive subject: hiring someone to manage a coworker who was present from day one
In our fourth and final episode of "Hired," a mini-series of the B2B Marketing Podcast, we're talking with Jeff Ignaszak, Chief Marketing Officer of Educational Records Bureau (ERB). Jeff is a CMO with experience in the digital healthcare, SaaS, and start-up spaces. His most recent past roles include CMO at Truveris, Head of Marketing at BDO, USA, and Vice President of Global Marketing and Communications at Kroll.
Key Takeaways
You have to be strategic when growing your team. Diving in headfirst to what you think needs to be done or which positions you think need to be hired can be a retention mistake. Take the time to evaluate existing structures and relationships before moving forward with your proposed re-org. Properly communicating your vision will afford current team members the time to get on board with your ideas and ultimately build a stronger team over time.
Look at your recruitment and retention strategies from a short- and long-term perspective. Simple things from how efficiently your day-to-day operations run to affirming a long-time employee's earned role within your team can decrease turnover and increase productivity during a period of growth.
Recruitment and retention efforts go hand-in-hand and make a real impact on the success of your strategy. Learn more about both in this episode.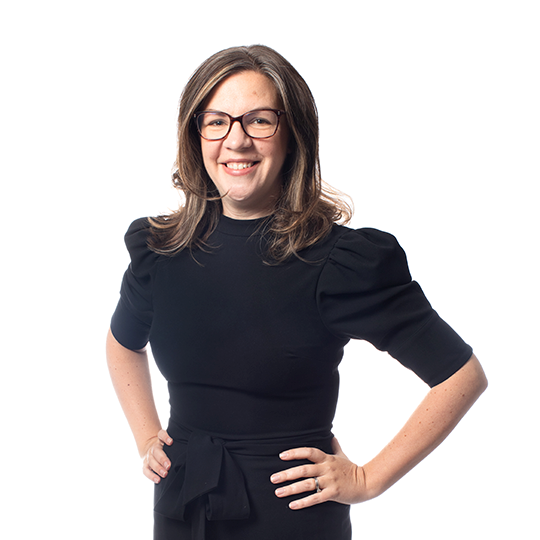 Whitney Mitchell
Whitney is a natural leader with a knack for creating something out of nothing. She's helped dozens of brands gain greater recognition for their causes and products in the digital world. Whitney's experience doing literally every job Beacon offers, from graphic designer to operations to web developer means she's not afraid to roll up her sleeves and dig in when it comes to helping Beacon's clients build the future of business.