Small businesses help the world operate effectively. According to the US Small Business Administration, firms with fewer than 500 employees accounted for 9.3 million net new private sector jobs from 2005 to 2019, or 64% of the total.
In the past few months, COVID-19 has put intense financial pressure on many of the small businesses we know and love. Unlike large corporations with reserves of emergency resources, small businesses are much more susceptible to market influxes and have been disproportionately affected during the pandemic.
What can you do to help out besides continuing to give them your business? One action you can take is to leave an online review. It's a simple, but incredibly valuable way to offer your support. 84% of people trust reviews they read online as much as personal recommendations, and we all know how influential word of mouth is!
Reviews aren't just limited to your favorite local restaurant on Yelp or Facebook. B2B businesses can get in on the love as well.
We are hugely grateful to two of our clients who recently left a review of Beacon Digital Marketing on Clutch, a B2B market research firm that uses a world class methodology to compare and contrast leaders across a number of sectors. While not all online review forums are as effective and helpful, we like Clutch because it offers verified services, so readers know that any reviews left are honest and objective evaluations.
For example, for the above review, all our client had to do was schedule a call with a Clutch representative and give their opinion on how we performed on the basis of quality, punctuality, value for investment, and project management skill. They discussed how our SEO and SEM services have helped them grow exponentially and rated our services a perfect five out of five stars. They especially loved how we stick to our price estimates, no matter what.
One More Benefit We Love
Online review sites like Clutch offer a great opportunity to get a "backlink" to your website from another reputable website. Having high-quality backlinks are an important part of search engine algorithms that determine how and when your business's website will show up search results. We're often on the lookout for these backlink opportunities for our clients — and Clutch provides a terrific option for this added SEO benefit.
We're working hard to support small businesses during these times of hardship and adversity. Drop us a line if we can help you strategize on how to best focus your marketing dollars and efforts in the months ahead.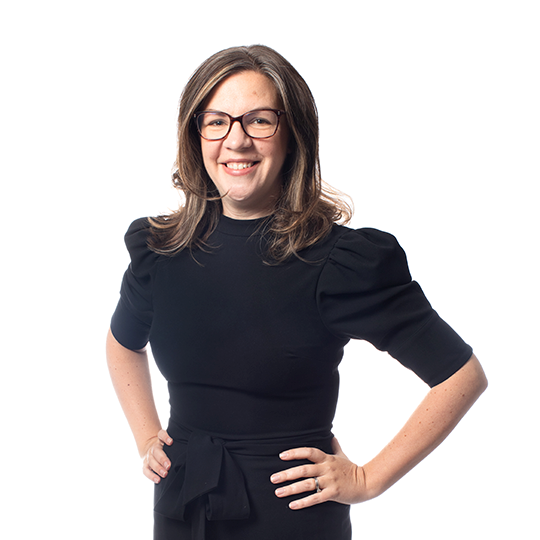 Whitney Mitchell
Whitney is a natural leader with a knack for creating something out of nothing. She's helped dozens of brands gain greater recognition for their causes and products in the digital world. Whitney's experience doing literally every job Beacon offers, from graphic designer to operations to web developer means she's not afraid to roll up her sleeves and dig in when it comes to helping Beacon's clients build the future of business.