Has your inbox been inundated with emails promoting "free virtual event!" "join our webinar!" "last chance to register!" and more over the past few months? Ours sure have, and it's a sign of the momentum virtual events have been gaining in the past few years as well as the realities of COVID-19 social distancing. We're a captive audience in our home offices.
The question is, how much is too much and should your business jump on the virtual event bandwagon or will you get lost in all the noise? Since millions of people all over the world have limited travel options, online events give them a priceless opportunity to learn, interact with others, and stay up to date with the latest developments.
There's definitely value here, both today and in the future, and there are a number of strategies that can help your virtual event stand out, capture attendees, and continue to engage with your prospective and current customers as a B2B business.
Top Benefits of Hosting a Virtual Event
Online virtual events are becoming an integral part of the marketing process for companies across all industries. Besides being the only way to host an event at the moment, they come with a variety of remarkable benefits.
High engagement — Since it's easy to join a virtual event, many people are likely to participate. Meanwhile, you aren't limited by a venue's capacity. As a bonus, more people are likely to ask questions during a virtual event since it's easier both physically and psychologically.
Lower expenses — To arrange the majority of online events, all you need is a computer or mobile device, conferencing software, an internet connection, a camera, and a microphone. When you consider the expenses associated with planning a live event (venue rental, travel expenses, decor, entertainment, etc.), arranging a virtual one can be up to 95% cheaper.
Time savings

– Setting up a virtual event takes less time than arranging a live one, giving you an opportunity to host events more frequently.
Variety of choices — There are many types of virtual events for marketing teams to take advantage of. Some of your customers and prospects may respond better to an hour-long expert panel versus a two-day, all-out summit. Choice opens up room to engage new and different audiences.
Instantaneous feedback – During and after your virtual event, your audience can provide you with valuable feedback. Meanwhile, you can easily follow-up with additional offers to keep nurturing leads and new prospects.
Measurable results — Analyzing information about your audience is much easier online, since all of the data is already in front of you. Attendees share valuable information (location, preferences, contact information, payment methods, etc.) during registration.
Popular Types of Virtual Events
The type of online event you choose will depend on your objectives and your audience. Here are five of the most common, although there are many other ways to get creative!
1. Webinars
Webinars are excellent brand awareness tools. They allow you to make presentations, hold discussions, educate your audience, arrange workshops, and much more. Whatever information you want to share with your target audience can be relayed through a webinar.
Key features of a webinar:
It lasts from 60 to 90 minutes.
Uses video-conferencing tool to allow interactions
Can be recorded and offered "on-demand" at any convenient time
Can be free or paid
Since you don't need too many tools to arrange a webinar, it's possible to do it as often as you need. The key to making your webinar successful is high-quality content. As long as you have something valuable to offer your audience, you can hold a webinar.
"Case studies (47%) and webinars (39%) are the top-two types of most valuable influencer content formats for B2B buyers."

— Demand Gen Report's 2019 Content Preferences Survey
2. Virtual Conferences and Summits
While a virtual conference is somewhat different from its in-person counterpart, it can and should feature all the same components. Attendees even have the opportunity to get more deeply involved. Through chat, they can ask questions they may not have been able to get answered in person (or be brave enough to step up to the microphone and ask) and since all the content is recorded, they don't have to worry about finagling a calendar to make sure they attend all the sessions they want to.
A virtual conference:
Allows attendees to view keynotes in real-time
Sessions can be watched at any time
Encourages word-of-mouth marketing
Helps attendees build their own agenda from on-demand content
During a virtual conference, you can interact with competitors, chat with clients, share valuable content, and build a foundation for further marketing efforts.
3. Live Streams (Hybrid Events)
Live streaming an event means broadcasting it by using audio and video technologies over the Internet in real-time. Live streaming turns your physical event into a hybrid event, meaning you can reap the benefits of both types simultaneously.
A live stream can generate hype around your event and attract new attendees the next time you arrange it. It also:
Increases participation and outreach
Broadcasts the audience to make the event more appealing
Increases the ROI of any in-person event
Live streams can be recorded and offered to the audience at a later date, enhanced by a live Q&A session.
4. Branded Podcasts
Podcasts are gaining popularity quickly. According to Convince & Convert, 54% of podcast consumers say they think about buying advertised products. A podcast is an opportunity to share valuable information with listeners while increasing brand awareness.
This medium allow business owners to put strong voices behind their brands without substantial investments. Establishing yourself as an industry leader with a podcast can be done in three ways:
Starting and maintaining a branded podcast
Spreading the company's mission by becoming a featured guest in other podcasts
Sponsoring podcasts in your niche or industry
Maintaining a branded podcast in the company's niche allows you to engage with the audience, promote products and services, and improve your bottom line.
It's possible to use the podcast to share the company's stories, background, experience, and advice. By wrapping all of the above in an entertaining and passionate package, you are connecting with the audience in an authentic manner.
5. Hosted Sales Demonstrations
A sales demonstration shows your client how a product works. During such a demo, you can answer questions, discuss benefits, and drive the customer down the sales funnel. These events:
Stimulate the audience's interest
Provide proof of the product's benefits
Dispel concerns
Save time and expenses for sales reps
Hosted sales demos are strong marketing tools. They also allow you to collect information for further analytics to drive your sales and marketing campaigns.
Key Tactics to Make Your Online Events Successful
Virtual events come with a variety of challenges. The right strategy can help you host a top-notch event and reap all the marketing and sales benefits.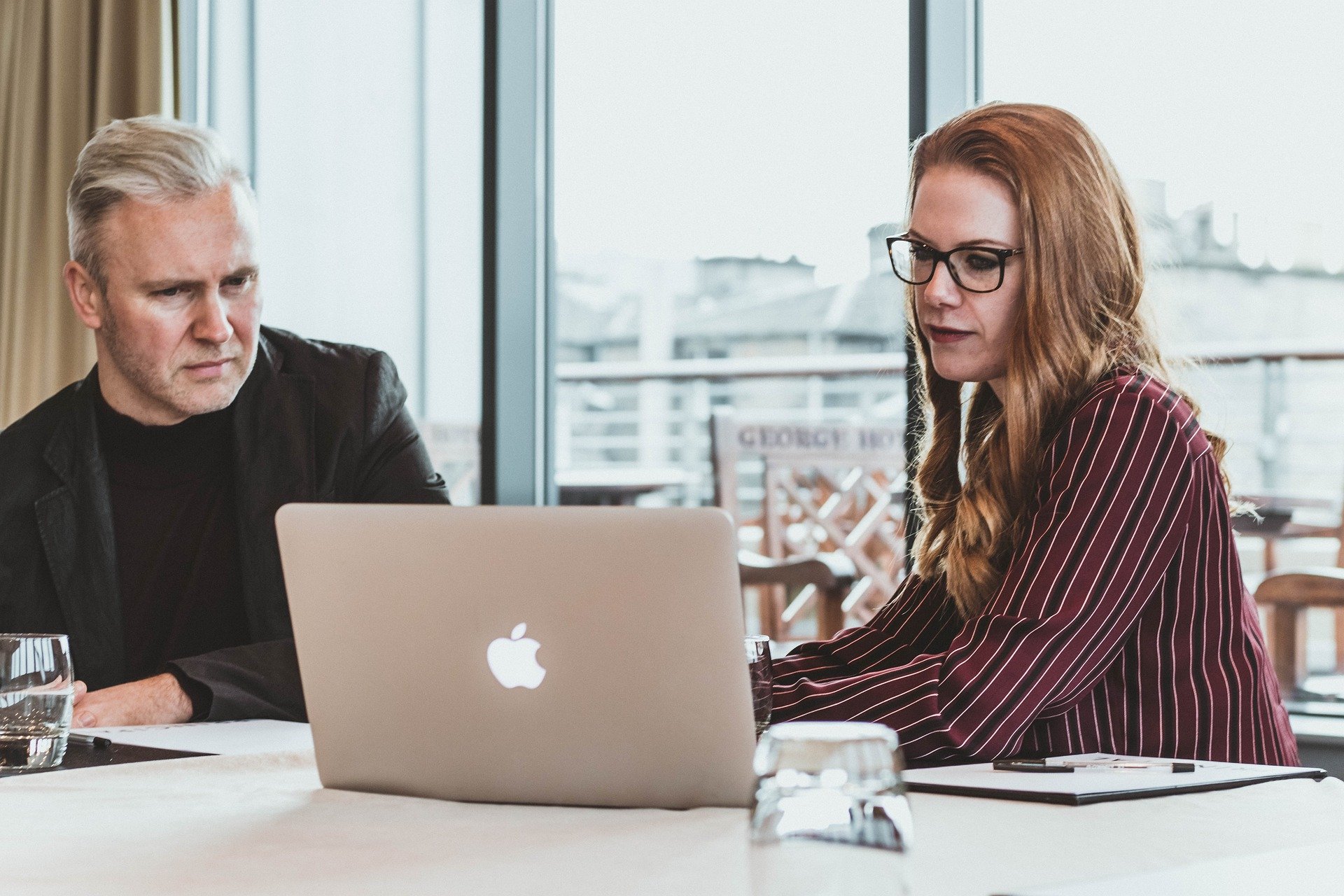 1. Define Your Goals
Before hosting a virtual event, you should clearly define the "why" behind it.
Building brand awareness
Driving sales
Educating the target audience
Pushing the audience down the sales funnel
Depending on your goal, you can adjust the content for your event and choose the right wrapper for your message.
2. Promote Your Event
Proper promotion is an integral part of your event's success. You need to mobilize all your efforts to let the target audience know about the event. Put your marketing chops to work by building a beautiful event website and landing pages, generating excitement through emails and paid advertising, and maybe even sending direct mail invitations or branded conference swag. Stickers, notebooks, t-shirts — you name it.
Pro tip: The majority of people register for the event 2 to 3 weeks in advance. Make sure to beef up your marketing efforts during that time.
3. Plan for Tech Issues
Before launching the event, you need to troubleshoot all the possible tech issues. From faulty speakers and software glitches to lost connection and power outage, you should have a plan to deal with any problem that may come up.
Consider running a rehearsal to discover any potential technical issues.
4. Select a Platform
For small events, you can use open-source platforms like Skype, Google Hangouts, and WhatsApp. For larger conferences and summits, consider Zoom, Webinar Ninja, Big Blue Button, and the like.
Paid event platforms offer more functionality and dependability than their open-source counterparts do. However, they aren't always budget-friendly. A solid platform for virtual events should:
Be customizable
Come with automation features
Offer event management software and social media integration
Have different space types (lobby, meeting room, exhibit hall, etc.)
Provide live broadcast abilities
Allow pre-recorded content
Offer live troubleshooting options
5. Choose the Best Time
Even though many people are stuck at home, they are still occupied during regular business hours. When is your audience most likely to join in? Over lunch? In the evening? Also consider these factors:
Time zones (your target audience may live in different states or countries)
High-profile sports games or online concerts
Audience's preferences (e.g. for a healthcare-related webinar, Mondays may be great, but for a sales demonstration of a new barbecue grill, Fridays are the best).
Online Events Can Contribute to Your Success
Hosting an online event can help you drive sales, raise brand awareness, and give your company an opportunity to grow. If you need help promoting your next online event, please learn more about Beacon Digital Marketing's services.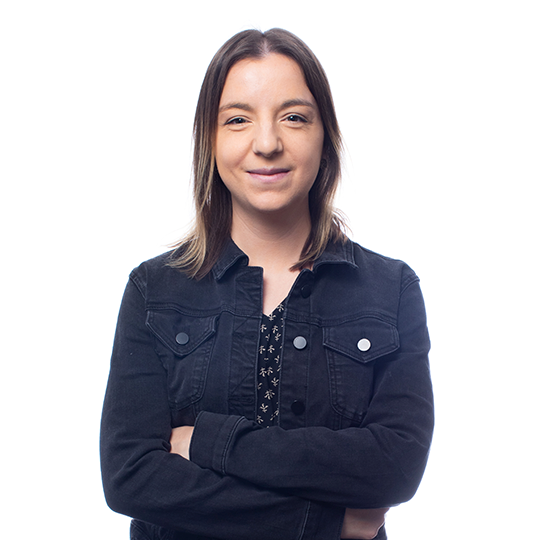 Nicole Spewak
Nicole is Content Director at Beacon Digital Marketing, where she leads a team of writers, editors, and strategists in creating effective content strategies backed up by compelling content that gets results. She specializes in creating content for the fintech, cybersecurity, and risk and compliance industries.