Beacon, NY - October 2, 2023 | Beacon Digital Marketing, a leading B2B marketing agency serving cyber, fintech, and regtech clients, is pleased to announce the appointment of Cathy Johnson as Chief Growth Officer, effective October 2, 2023.
Cathy brings over 25 years of experience in marketing, events, public relations, and broadcasting. She has spent the last 20 years establishing and growing marketing and communication departments for firms in the risk management, security, and investigations space. Her extensive background includes senior leadership roles at several prestigious risk management firms in D.C. and London, including TDI, Stroz Friedberg, Kroll, and Control Risks.
"Cathy's impressive track record and innovative approach to marketing make her the perfect fit for Beacon Digital," said Whitney Mitchell, CEO and Founder of Beacon Digital Marketing. "Her expertise in strategic growth and digital marketing will be instrumental in driving our company's expansion and success, as well as adding additional strategic marketing depth in our clients' industries."
Cathy added: "I am both honored and excited to join Beacon Digital Marketing as Chief Growth Officer. The opportunity to contribute to a team that's at the forefront of digital innovation and B2B marketing is truly inspiring. I look forward to leveraging my experience to drive growth and create value for our clients, while fostering a culture of creativity and collaboration within the company."
Cathy was twice a client of Beacon Digital prior to her appointment.
Cathy holds a Master of Professional Studies in Integrated Marketing Communications from Georgetown University School of Continuing Studies, and she has recently completed the Leading Professional Services Firms program at Harvard Business School Executive Education. She is also certified in Google Analytics, Inbound Marketing, and SEO.
In addition to her professional achievements, Cathy has been actively involved in volunteering, serving as a mentor and advisor with the American Marketing Association in Washington, D.C., and chairing the Women in Security Engagement Subcommittee with the Overseas Security Advisory Council (OSAC).
About Beacon Digital Marketing
Companies shaping the future of business rely on Beacon Digital to build the marketing foundation they need to grow. Beacon Digital is the agency for trailblazers in fintech, cyber security, healthtech, edtech, and B2B SaaS. Drawing on decades of collective experience working with top global brands across a variety of industries, we deliver measurable results through integrated digital campaigns; website design and development; multimedia content production, marketing automation and CRM optimizations, and creative branding. We're more than a marketing agency; we're an extension of your team. We operate from home-offices across the U.S., and on occasion, our New York headquarters in the scenic Hudson Valley.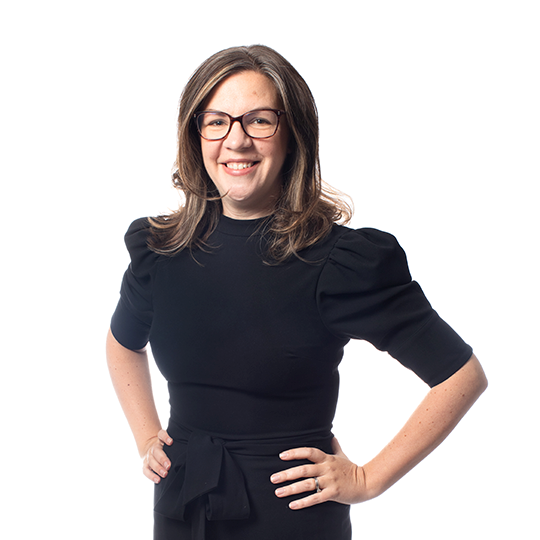 Whitney Mitchell
Whitney is a natural leader with a knack for creating something out of nothing. She's helped dozens of brands gain greater recognition for their causes and products in the digital world. Whitney's experience doing literally every job Beacon offers, from graphic designer to operations to web developer means she's not afraid to roll up her sleeves and dig in when it comes to helping Beacon's clients build the future of business.