Beacon, NY: Beacon Digital Marketing is proud to announce that it has been named a HubSpot "Platinum" Certified Agency Partner. HubSpot, the world's leading inbound marketing and sales platform, works hand-in-hand with Agency Partners to grow their businesses through inbound software, services, and support. Agencies are recognized as Platinum based on the number of HubSpot migrations and accounts the agency has implemented and managed over the past year.
"We are proud to have an agency like Beacon Digital Marketing in Hubspot's Partner program," said Hubspot Channel Account Manager John Pzenny. "Their savvy, sophisticated, and innovative team is one that businesses everywhere can learn from. Watching them transform their Agency with inbound has been a rewarding experience!"
Over the past year, Beacon Digital Marketing has grown its business by incorporating inbound strategies to attract, engage, and retain customers for their clients. Beacon Digital's specialty is helping B2B companies develop innovative digital marketing strategies. Their clients include prominent SaaS technology companies and professional services firms in the U.S. and Europe. Beacon Digital supports clients in a variety of industries, including regulatory technology, cyber security, financial technology, marketing and sales, nonprofits, and recruiting, as well as B2B software-as-a-service (SaaS) product offerings.
"Working with a company like HubSpot makes delivering results for clients so much easier," said Whitney Parker Mitchell, CEO and Founder of Beacon Digital Marketing. "Our partnership with HubSpot affords us access to a variety of resources for our clients, early access to new features, and advance notice about new product offers. It allows us to keep our clients one step ahead."
Notable milestones and achievements include:
Founded in 2016 and expanded to include office locations in Beacon, NY, Los Angeles, and New York City.
Built a team of more than 50 digital marketing strategists in the Beacon, NY area.
Achieved Silver-Tier Partner status in October 2017 and Gold-Tier status only three months later in January 2018.
Opened its Beacon, NY Main Street headquarters in December 2017.
About Beacon Digital Marketing
At Beacon Digital, we help B2B companies generate more leads, gain greater awareness among target audiences, and leverage technology to become more efficient marketing organizations. Drawing on many years of experience working with top global brands across a variety of industries, we work closely with our clients to achieve measurable business results with our online strategies. Our services span many facets of marketing, including digital marketing strategy consulting; lead generation and lead nurturing campaigns; online advertising strategy and management (SEM/PPC); search engine optimization (SEO); social media strategy, management, contests, and advertising; email marketing; marketing automation and CRM integrations; marketing analytics; and much more. We are a Platinum-Tier Certified HubSpot Partner Agency. Beacon Digital is headquartered in Beacon, NY, with additional locations in New York, NY, and Los Angeles, CA. Learn more at www.beacondigitalmarketing.com.
About HubSpot
HubSpot ($HUBS) is the world's leading inbound marketing and sales platform. Since 2006, HubSpot has been on a mission to make the world more inbound. Today, over 15,000 customers in more than 90 countries use HubSpot's software, services, and support to transform the way they attract, engage, and delight customers. HubSpot's inbound marketing software, ranked #1 in customer satisfaction by VentureBeat and G2Crowd, includes social media publishing and monitoring, blogging, SEO, website content management, email marketing, marketing automation, and reporting and analytics, all in one integrated platform. Sidekick, HubSpot's award-winning sales application, enables sales and service teams to have more effective conversations with leads, prospects, and customers. Recognized by Inc., Forbes, and Deloitte as one of the world's fastest-growing companies, HubSpot is headquartered in Cambridge, MA with offices in Dublin, Ireland, Sydney, Australia, and Portsmouth, NH. Learn more at www.hubspot.com.
###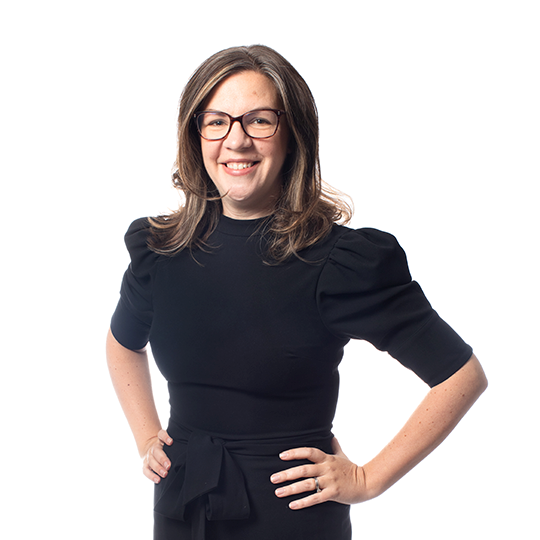 Whitney Mitchell
Whitney is a natural leader with a knack for creating something out of nothing. She's helped dozens of brands gain greater recognition for their causes and products in the digital world. Whitney's experience doing literally every job Beacon offers, from graphic designer to operations to web developer means she's not afraid to roll up her sleeves and dig in when it comes to helping Beacon's clients build the future of business.