Businesses know that face-to-face interactions remain a central force in effective marketing. However, in 2019 businesses need to hone in on social media marketing as well if they want to amplify their events. In recent years, social media has become a necessary component in attracting customers and expanding reach. Businesses can highlight their new products or services, establish brand authority, and stay connected with their customers at all times.
Social media has created many opportunities for companies to increase their brand's visibility and in turn, see higher success rates. With that said, it is no wonder why companies today are going to want to be involved with social media now more than ever if they expect to maximize their results. For this reason, we're going to provide you with 5 tips on how to use social media to boost events for your business.
1. Give Updates on Social Media Leading Up to Event
Whether your goal is to share a new product or service or educate your audience, sharing updates of your event is going to be essential for the best turnout. You want to keep attendees in the know, and you want to make sure that you've capitalized on every opportunity to engage new attendees. Sending out regular updates on all your social media handles will ensure that everyone is aware of the date and time of your event, as well as, whether any changes have been made.
Thanks to social media, you can post when you want and how much you want. Additionally, for businesses who are short on time, there are various apps available that will allow you to schedule posts at your convenience.
One of the reasons why businesses fail to create buzz for their events is because they advertise it once and expect to see the best results. Marketing is a continuous process and social media makes it that much easier to stay on your target audience's mind for much longer.
2. A Simple Hashtag Goes a Long Way
The revolution of hashtags has made it possible for businesses to reach a wider audience in less amount of time. In fact, according to a study conducted on Twitter, tweets with hashtags receive 2x more engagement than tweets without them. With effective hashtags, businesses can use them to promote their event. What's even better is that creating specific hashtags relevant to your event will improve targeting and attract a more engaged audience that is more likely to attend.
Hashtags aren't just useful for attracting an audience to an upcoming event though, it's also a great way to keep people engaged with your business after the event is over. Businesses can develop a custom hashtag for their event and ask attendees to tweet it during or after the event is over. This practice will increase your brand's visibility and create buzz around your event. Essentially, this could prompt individuals who didn't attend to ensure they make it to the next one.
3. Develop an Engaging Ad Campaign
Social media advertising spend in the U.S is expected to reach 18.4 billion in 2019, and for good reason. Nothing promotes an event better than an engaging advertising campaign. Social media continues to advance when it comes to providing tools for businesses to connect with their audience. Social media platforms such as Facebook, Instagram, and Twitter all have features where you can create an ad, share it, and watch as you attract a larger audience. What's even better is this can all be done at low costs. Businesses create their ad and set their budget so you can always spend what's comfortable for your business.
Ad campaigns are popular among businesses globally because it's a highly effective way to capture people's attention online. With so much information being shared back and forth, businesses continue to find new and engaging ways to reach their audience. In the digital world, you only get a few seconds to capture someone's attention but an ad campaign gets the job done seamlessly as you can tailor your message to make it stand out.
4. Create Immersive Videos and Distribute Them Across Platforms
Another great aspect of social media is the rise of video marketing. Videos have become a staple for businesses as they create an immersive experience that results in the most engagement. In fact, 1200% more shares are generated by social media videos than text and images combined. For businesses that want to promote their next event, videos create an excellent opportunity to share important information such as the event goals and what activities are being held. What's even better is that videos give businesses an opportunity to share a little bit of their personality in the video to help their audience engage with the brand better.
If companies create immersive videos and distribute them across multiple platforms, they will increase their engagement tremendously and will more likely experience a successful turnout.
5. Go Live
Going live is a great way to go when promoting your event. It allows businesses to connect with their audience in real time and share anything from products and services, demos or a behind-the-scenes look at the business. More specifically, when it comes to events businesses can go live before the event even begins to create buzz.
This is a great way to maximize your marketing efforts on social media. Like a video, you can use this as an opportunity to share some of the things that will be covered at the event, share the event space, and highlight attendees who have already shown up. Additionally, going live will increase engagement tremendously. It provides another opportunity for your business to increase its presence online and share information about your event that can motivate more people to attend.
When it comes to amplifying your next event, creating buzz on social media is going to be central to achieving this. Social media provides various opportunities for businesses to attract and engage new customers. With all the social media tools available, businesses can maximize their marketing efforts and promote their next event seamlessly.
Beacon Digital Marketing understands the importance of achieving maximum reach and exposure for your events. We can help you develop and execute social media initiatives that speaks for your brand and drives attendance! Contact us.
Do you have any questions about using social media to promote your events? Let us know in the comments below!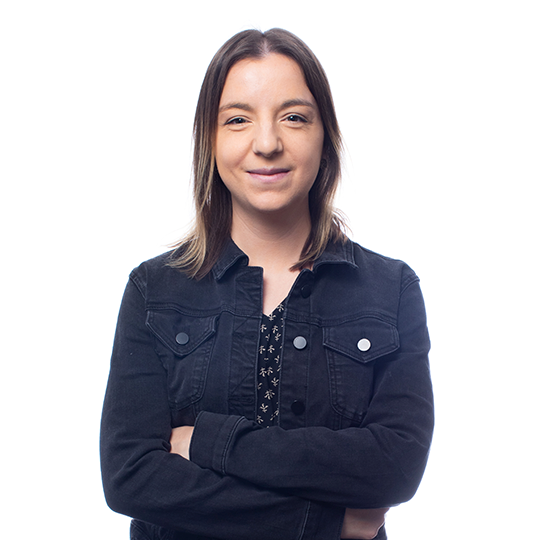 Nicole Spewak
Nicole is Content Director at Beacon Digital Marketing, where she leads a team of writers, editors, and strategists in creating effective content strategies backed up by compelling content that gets results. She specializes in creating content for the fintech, cybersecurity, and risk and compliance industries.