Beacon Digital's team loves HubSpot's Inbound Marketing Conference. It's full of B2B marketing professionals and focused conversations on implementing GDPR, generating leads through content marketing, and the best way to get ROI from your paid social media campaigns. While HubSpot expects more than 20,000 attendees in 2018, it's still a manageable conference size to get significant value from the small group sessions and make meaningful professional connections.
If you're planning to attend for the first time, or just want to maximize your time at this year's conference, we've put together a few sample Inbound agendas below. Each is tailored to a specific role, so you can devote time to the topics that will help you get the most out of all that Inbound has to offer..
Don't forget, this year it's required to register for many of the sessions beforehand to ensure there's a seat for you to attend. Hop over to the Inbound Conference website to build your agenda and register for each session: https://www.inbound.com/agenda.
The CEO Agenda for Inbound 2018
The value for attending HubSpot's Inbound Conference if you're the CEO of a growth-stage company is two-fold: network with your peers to get insights into lead generation strategies and tactics; and (if you're new to HubSpot) discover how HubSpot can help you optimize your internal processes, data, and technologies to generate more leads and closed-won business opportunities.
If you only come for one day, we'd recommend Thursday as the biggest bang for the buck. As CEO, you will likely want to get as much out of the conference as possible, but realistically you'll need some time in your day to manage your company and respond to calls and emails. We've built this lighter schedule with those needs in mind.
Here are the top highlights we'd recommend for the no-nonsense CEO:
Tuesday, Sept. 4, 2018
Wednesday, Sept. 5, 2018
Thursday, Sept. 6, 2018
Friday, Sept. 7, 2018
The CMO Agenda for Inbound 2018
As a chief marketing officer, you probably have some unique goals for attending HubSpot's Inbound Marketing conference this year. You're tasked with implementing big initiatives in 2018, including compliance with the EU's new data protection laws (GDPR), figuring out the impact of new technologies like AI and voice search, and how you're going to integrate account-based marketing approaches into your marketing tactics.
The digital marketing landscape continues to evolve, and there's no slowing it down. The sessions in this agenda will keep you one step ahead of the conversation, building on the high-level themes of the CEO agenda above.
Recommendations for the Hands-On, Practical CMO:
Tuesday, Sept. 4, 2018
Wednesday, Sept. 5, 2018
Thursday, Sept. 6, 2018
Friday, Sept. 7, 2018
The Power User Agenda
Let's face it, everyone is counting on you to make magic happen, so let's make sure you get some practical takeaways from this year's Inbound Conference. Our recommended sessions below cover some big-picture marketing topics, but give you some meaty sessions that will empower you upon your return to the office.
Tuesday, Sept. 4, 2018
Wednesday, Sept. 5, 2018
Thursday, Sept. 6, 2018
Friday, Sept. 7, 2018
Some Final Thoughts…
Implementing GDPR this year?
You may also be interested in checking out the session "GDPR Four Months On: What's Actually Changed and What are the Smart Marketers Doing Now?" on Thursday at 1pm (link).
Hyper-focused on account-based marketing?
Check out this session offered by Linkedin on combining ABM with social selling (link).
Hotels book quickly for Inbound, particularly convenient hotels in the Seaport conference center vicinity. Make sure that you find a hotel through the HubSpot hotel portal, because many rooms are offered at a discount for conference goers. If you spring for a VIP ticket, you can stay at the venue at the Westin Waterfront. If you're on a more modest budget, try the Seaport Hotel, which is one of the only hotels that still has rooms available in the immediate area.
Inbound offers lots of opportunities to network throughout the day, and chairs and tables for impromptu meetings. Let us know if you're planning to attend. We'd love to meet up and exchange notes on sessions and how they might apply to your unique circumstances!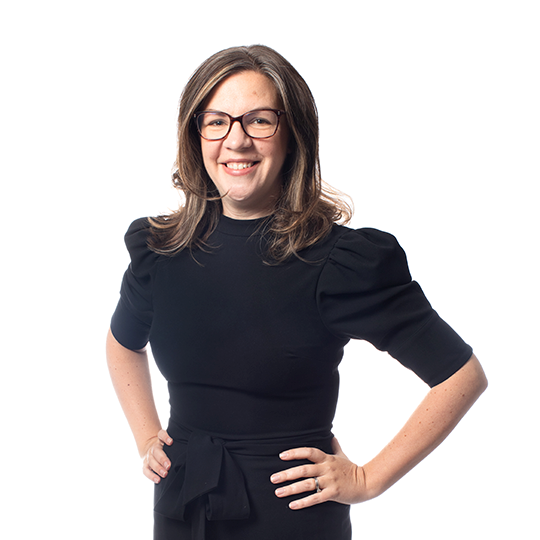 Whitney Mitchell
Whitney is a natural leader with a knack for creating something out of nothing. She's helped dozens of brands gain greater recognition for their causes and products in the digital world. Whitney's experience doing literally every job Beacon offers, from graphic designer to operations to web developer means she's not afraid to roll up her sleeves and dig in when it comes to helping Beacon's clients build the future of business.